Broadcast multiple streams at online events, add a virtual event venue to your website, and use new chat features to increase engagement.
It's time for another news roundup from the Eventicious development team.
Group chat experience just like in popular messengers
The Eventicious platform for building event and community apps now boasts group chats. They are very similar to popular messengers in their interface and functionality.
The main and most important difference from the previous version is that now users can receive notifications about new messages. Users can turn them on or off as they wish. Notifications will appear on the device screen event even if the app is not running.
Other perks of the new chats are the ability to take a photo by smartphone camera and attach it to a message, attractive link previews, the ability to save any photos to your gallery in just one click, and other small but useful features.
Event planners can set up as many chats in the app as they like. They can make chats accessible to all users or only to users from a certain group, for example, they can create a separate chat for speakers.
Embed a virtual venue into your event landing page
Another important new feature is the ability to embed a virtual online event venue directly into your event's website. Embedded virtual venue include all functional: required registration, branded live stream screen, partners integrations, schedule, chats and polls.
To join the broadcast, an attendee will need to go to the event website, navigate to the live stream section, sign in to the platform and receive full access to the platform's web functionality. They can watch the live stream and simultaneously chat with other attendees, participate in sponsored activities, or contact potential business partners in the app.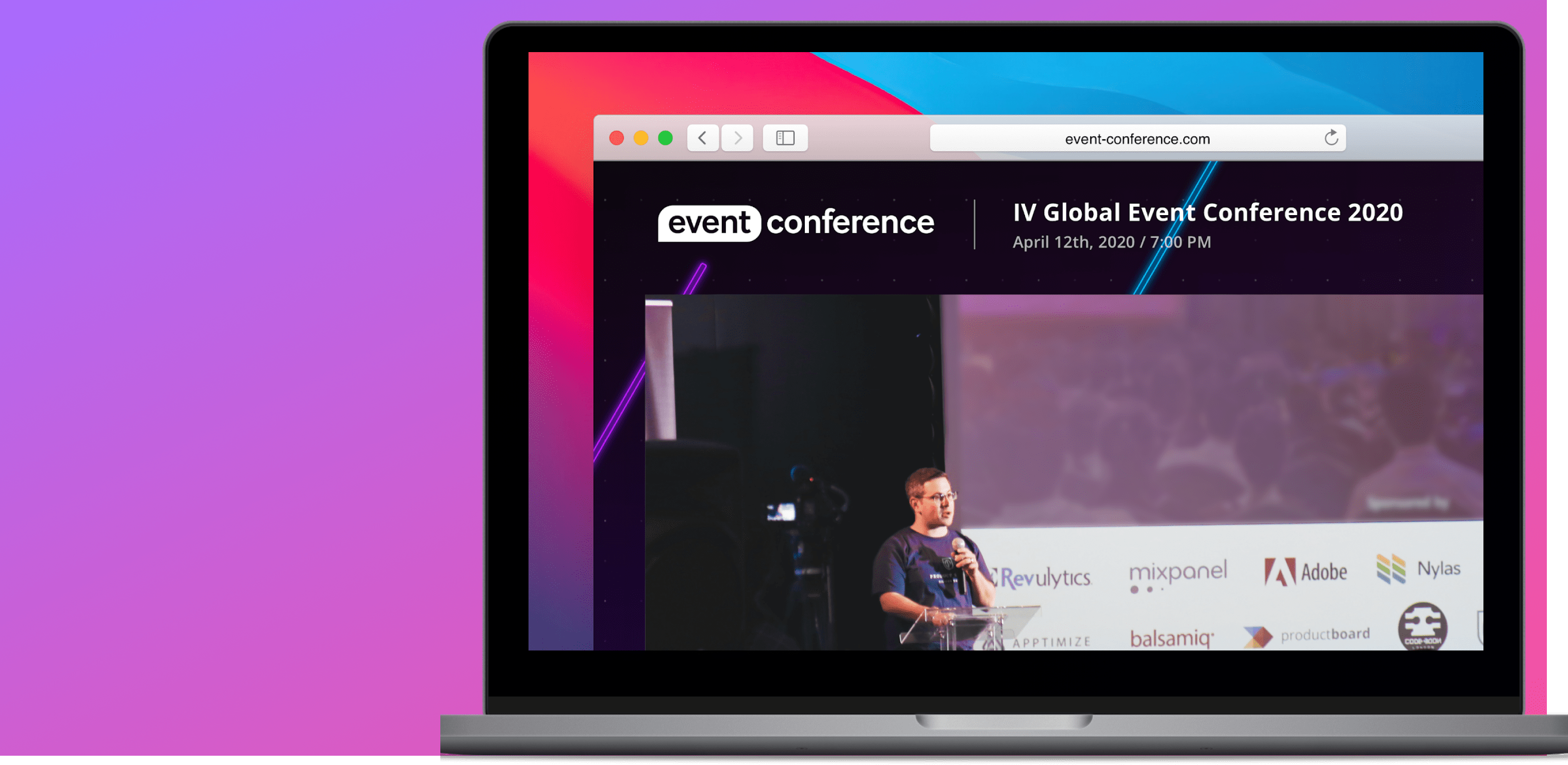 Segmentation of streams for online broadcasts
One more useful tool has been added to the versatile toolbox offered by our platform for online and hybrid events. Event organizers can now decide whether they want a certain broadcast to be seen by all attendees or only by a certain group.
For example, at some point during your online event you may want to split all participants into groups and show different content to each group. Also, each group will see their own schedule.