A handy event-app with all necessary information is a good way to show that you care about your audience and to personalize communications. For Mercedes-Benz Russia, the event app has become an indispensable attribute of their Dealer conferences.
Olga Svyatkina, Accessories Product Manager at Mercedes-Benz Russia, talks about how Mercedes team use the capabilities of the Eventicious platform to solve event marketing tasks.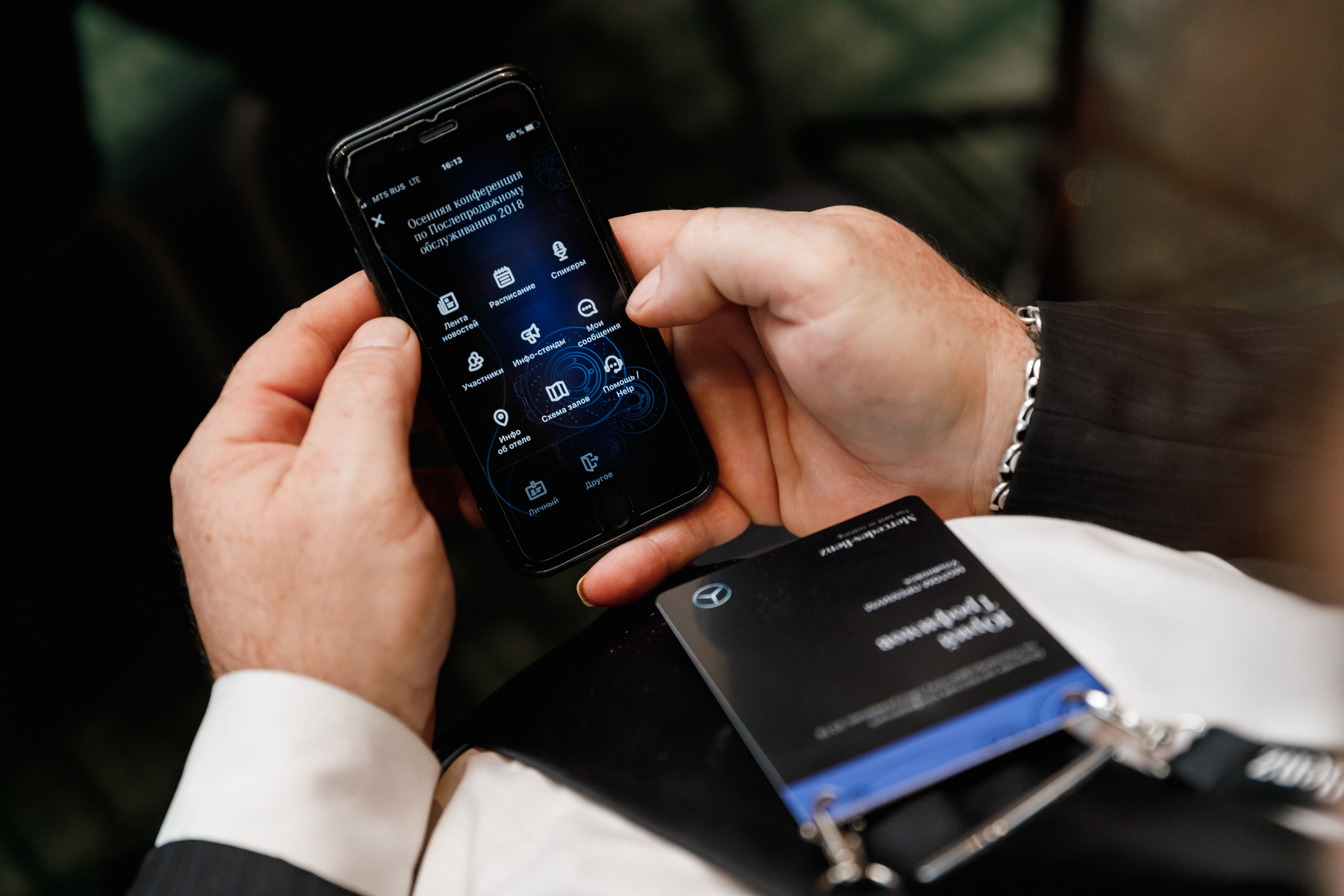 OLGA SVYATKINA:
We used Eventicious apps at six Mercedes-Benz Dealer Conferences in 2019, and we are very glad we did. For attendees, the event app provided the conference schedule and all other necessary information in a convenient digital format, and for event organizers it became an innovative and efficient communication tool.
Our conferences are held for Mercedes-Benz dealers from various cities. Our sales directly depend on how well the dealers grasp the content and embrace the brand's values.
From our experience, we know that the less our guests are distracted by logistical issues, the more involved they become, and the more value they get from the event. That is why we strive to give the best care and attention to our guests, and this is where the app is of a great help.
Especially, we came to appreciate the benefits of Eventicious solutions at our destination events. It was important for us to make sure that all the main functionality would remain available to our attendees even in weak or no signal conditions. The schedule, attendee and speaker information, descriptions of presentations and activities, as well and personal details – all the most relevant conference-related information was stored on attendees' smartphones and remained accessible at all times.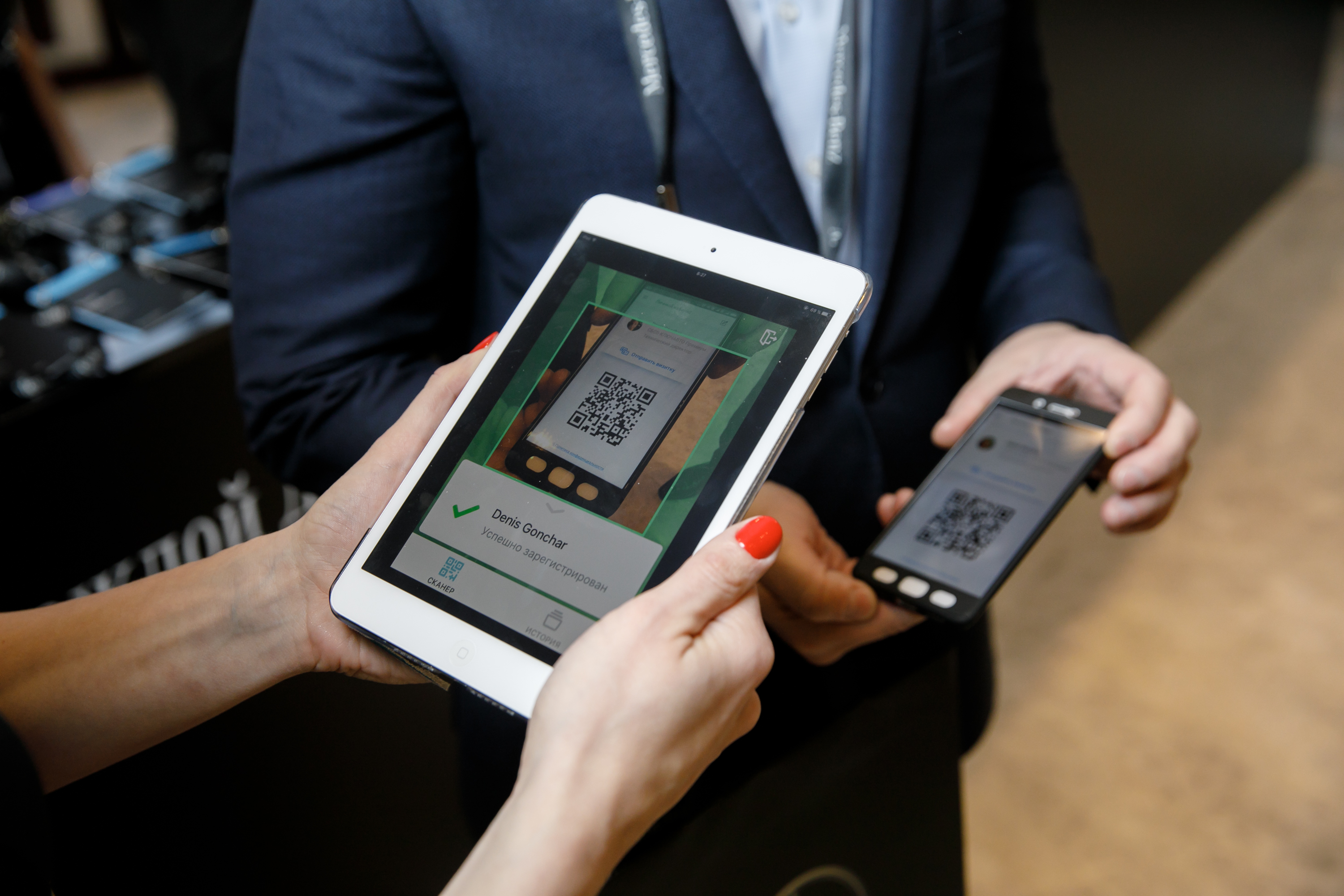 At the Annual Dealer Conference in Düsseldorf (Germany) this fall, we also added transportation and accommodation information to user profiles, so attendees had their e-tickets, transfers, and hotel reservations right there in the app. This was highly appreciated by everyone.
The app helps to resolve many organizational issues. If the schedule suddenly changes, or participants urgently need to be directed to some location, we just send push notifications.
Also, we frequently use that feature in the app that allows to serve different content to different attendee groups. Sometimes we have several master classes for different attendee categories running in parallel. When that happens, we split participants into several groups in the application, and each user will only see the activities intended for them. This is very convenient.
For us, the event app is also a feedback tool. We conduct surveys, ask to rate presentations or even answer some test questions, so that we could quickly evaluate how well the content was absorbed. The data collected via the app helps us to measure the conference ROI.
At the Düsseldorf conference, we had a question-answer session with the company management. We used the app's feature where you can ask questions in the app and they will appear on large screens. It was important for us to know what's on our dealers' minds and to answer even the most difficult and inconvenient questions. People who felt reluctant to stand up and ask their questions in front of a room full of people, could do that anonymously in the app and receive an honest response.
We want all dealers who work with our brand to feel like a part of one large team working towards the same goals and sharing the same values. And here's where the app comes in handy, because it creates a community for our dealers, which is very important to us.
Many of our attendees are long-time conference regulars, and for them the app has become the go-to tool for communicating with each other, and the attendee list in the app is nothing less than a Mercedes-Benz dealer directory in their smartphones.